Claim Your Florida Hurricane Protection Rebate Today!
Don't wait for the storm – secure your home now. Get up to $1600 in rebates with Florida's Hurricane Shutter Rebate Program. Act fast and protect what matters most!
DON'T GET CAUGHT!
Without Shutters
Use Florida's $1600 Rebate Now
Hurricane season in Florida poses an annual threat, requiring protection for your family and your home. The Hurricane Shutter Rebate Program, initiated in 2006, offers up to $1600 in rebates to make storm protection affordable. Learn how it works and start saving today, ensuring your readiness for the upcoming season. Don't wait until the storms hit – use Florida's rebate to secure your property now.
PROTECT YOUR HOME & LOVED ONES
Hurricanes produce winds over 74 mph that can destroy buildings and cause bodily harm. Florida sees more hurricanes than any other state, with an average of over 3 direct hits per year.
Installing shutters and impact-resistant products before storm season can greatly reduce risks to your home and family. Here are some key benefits:
● Reinforces roof, doors, and other vulnerable areas
● Reduces chance of interior damage from water and wind
● Protects your family from injury from broken glass and flying objects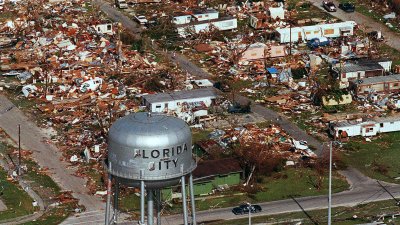 Why Choose BMC Hurricane Protection?
100+
5-Star Google Reviews
Lifetime
Warranty Available
BMC Hurricane Protection Book
Discover essential hurricane protection insights in the BMC Hurricane Protection Book. Prepare for storms and safeguard your home.