Hurricane Panels Broward County, FL
BMC Hurricane Protection
Our Aluminum Hurricane Panels exceed the Florida Building Code, as well as Texas and the International Building code testing standards. Our hurricane panels also surpass any tests within the High Velocity Hurricane Zone found in Miami-Dade County.
/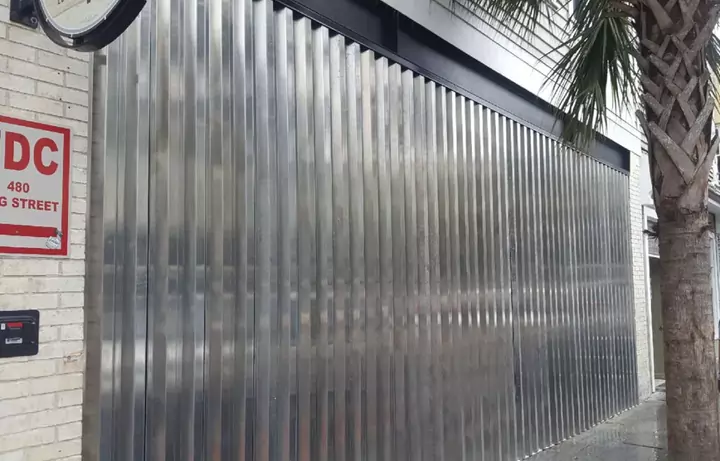 Hurricane Panels Built For Extreme Performance
Built for even the most extreme weather conditions, our panels have been tested to perform in wind zones in excess of even 180mph. In accordance with the latest Florida Building Code and International Building Code wind standards, they are also tested for 2" x 4" missile impact from windborne debris. The Aluminum .050" and .060" panels have also been tested for the High Velocity Hurricane Zone TAS 201-202 and 203 standards (the old Miami-Dade test standards). Clear Polycarbonate panels meeting the same testing standards are also available which can be used alone or mixed into our patented Clear/Metal/Clear applications which allows you to avoid that closed in "cave" feeling while waiting for the storm to hit and pass.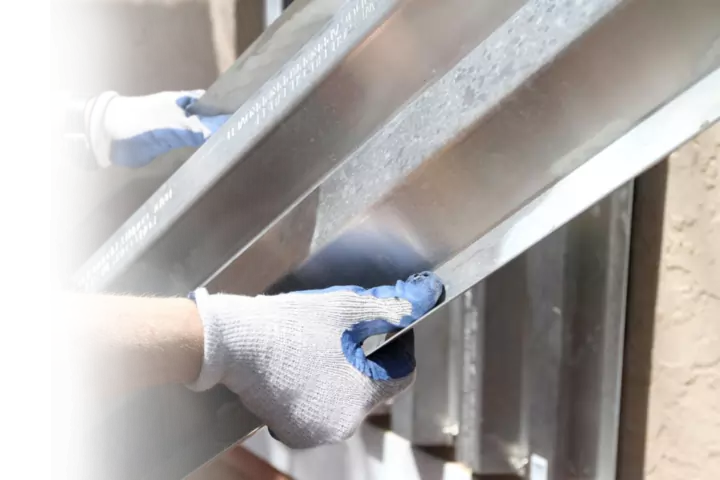 Why Hurricane Panels?
Everyone should have some form of storm protection over their windows. Even if they have hurricane tested glass, many still prefer a second layer, for reassurance. While storm shutters, like Bahama or accordion shutter as well as roll down shutters, are other popular choices, there's a few reasons people opt for hurricane panels instead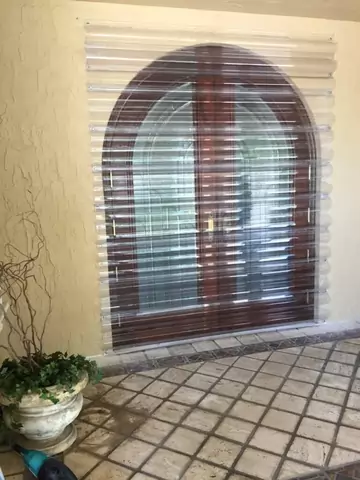 Frequently Asked Questions
Here are a few of the most frequently asked questions about Accordion Shutters.